We can build any part you need, from scratch.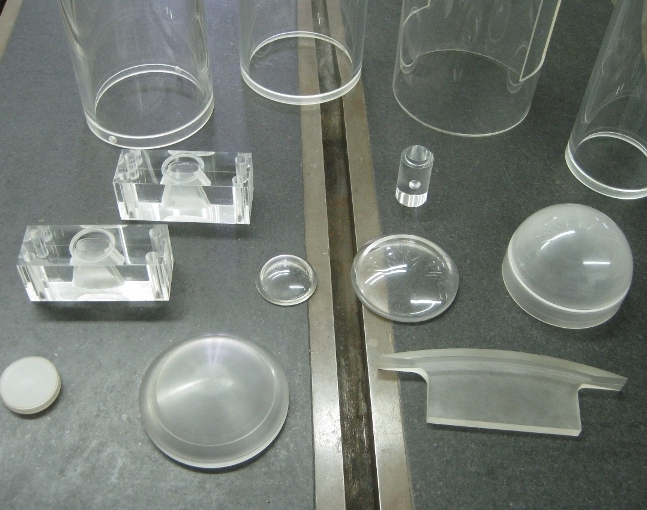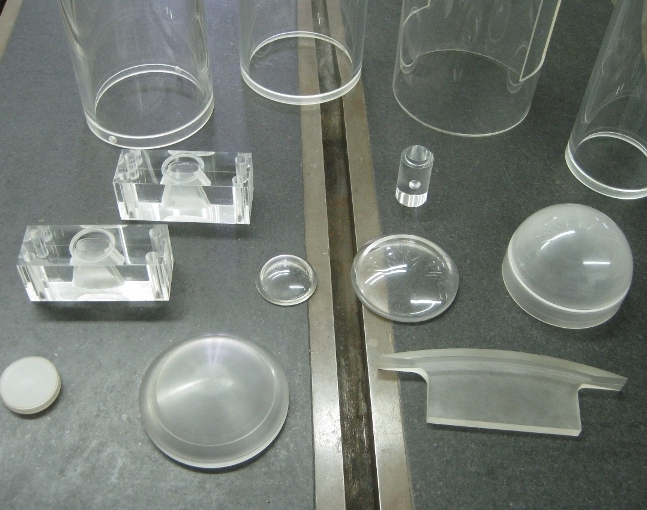 Utilizing CNC milling, turning, sawing, and drilling, we manufacture both simple and complex geometries from a variety of materials, efficiently and cost effectively. Full in-house control of all processes and machining capabilities guarantees the quality and performance of all custom fabricated components. With 30 years of experience in materials and machining technology we can help your team determine the right materials for your application.
Plastic & Composite Materials
High performance materials such as Delrin, Vespel, Acetal, UHMW, G-10 and Carbon Fiber materials are just a few of the engineering plastics that are machined for customers requiring close tolerances and consistent quality for Industrial, Commercial, Medical, Energy, Military and Aerospace.
ABS
Acetyl
Acrylic
Carbon Fiber
Cast Nylon
Canvas Phenolic
Delrin
FR-4, G-7, G10
HDPE
Kydex
Kynar
Lexan
Linen Phenlolic
Mylar
Nylon
PEEK
Paper Phenlolic
Plexiglas
Polycarbonate
Polyproplyene
Polyurethane
Teflon
Torlon
UHMW
Ultem
Vespel
Vinyl-PVC
Zelux
Quality & Certifications
Our quality management systems are driven to exceed industry expectations for Material Process Controls, Traceability, Quality Assurance and Certification documentation, serving all industry sectors.
Call for Engineering & Sales Support
To discuss your parts, design or to get a quote, please contact:
William Kohnen
Tel: (951) 323-5377
email: wkohnen@hydrospacegroup.com
Modern medical instruments and implants rely heavily on the performance characteristics of advanced modern plastics. High precision, light weight components and uncompromising quality support the needs of medical OEM manufacturers. We machine a range of medical grade polymers materials such as Acetal, Teflon, Nylon and UHMW.
Energy
Hydrospace services specialty machined plastic parts for the energy industry. We provide a wide spectrum of manufacturing experience with materials such as G-10, G-11, Phenolic, FR-4, and carbon fiber to support a range of customer performance specifications and delivery requirements.
Designers in aerospace & defense industries look for the perfect blend of lightweight, cost effective and structural products. High performance plastics can satisfy many of the performance requirements to meet the most demanding Military and Commercial applications with materials such as DELRIN, Nylon, PTFE, Phenolic, Torlon, Vespel, LEXAN, Acrylic and Acetal.
Commerical & Industrial
Hydrospace makes a wide range of parts for Industrial Equipment applications. High performance plastics such as PEEK, Torlon, and PPS offer attractive properties to replace metals in many applications. Scientific instrumentation is an industry where plastic components play a large role. Transparent parts play a large role in instrumentation. Hydrospace offers a full range of polished, clear plastics tubes and components.